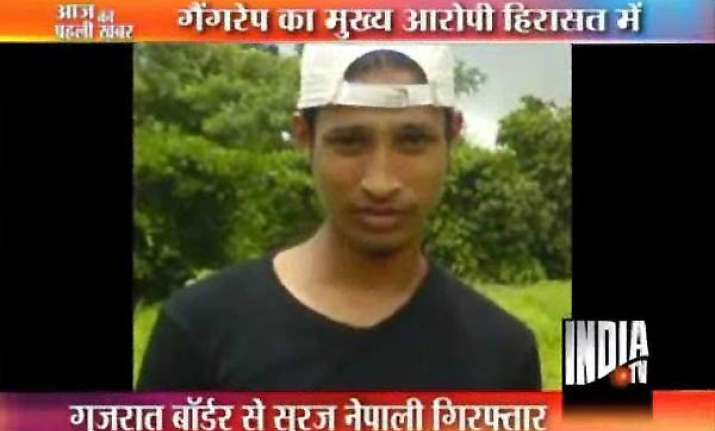 Mumbai, Jul 5 : After nabbing four out of five accused of Goregaon gangrape on Saturday, Mumbai police got hold of the mastermind of the gang rape case Suraj Nepali on Monday evening.

Suraj Nepali was arrested from Maharashtra-Gujarat border.

Suraj Nepali along with four others was involved in gang-rape of a 20-year-old girl from Malad East and allegedly creating MMS of the abhorrent act. Police swung into action after India TV telecast the MMS of the accused in its primetime show on Friday night.

According to police Suraj was arrested when he was trying to flee to Gujarat and was hiding from Surat Police at the Gujarat Border.

In the meanwhile, a team of five members of National Commission for Women is set to collect all the details on the matter from Kurar police station.

The girl was afraid and was in a state of trauma because of which she did nto lodge an  FIR with the police. Later India TV  telecast the faces of the rapists after which the  police swung into action and now all five accused have been arrested.