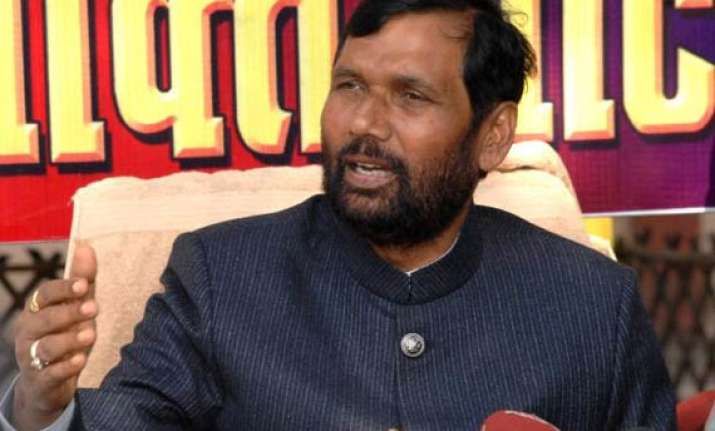 New Delhi, Dec 7: A group of MPs today demanded reservation for SCs, STs, minorities and women in the institution of Lokpal and the judiciary and said they will be forced to disrupt proceedings in Parliament if their demands were not met.

MPs from Lok Sabha and Rajya Sabha from SC/ST MPs' Forum today Minister of State in PMO V Narayansamy and demanded that the bench of Lokpal should have reservation for SCs, STs, OBCs, minoitries and women.

They plan to meet Prime Minister Manmohan Singh tomorrow, they said.

"Besides reservation in Lokpal panel (bench), we also want demand reservation in the Search Committee and various other committees that will be formed under Lokpal," Ram Vilas Paswan (LJP) told reporters outside Parliament House. 

He claimed that since no one was opposed to the idea, the government should also agree to the demand. 

Chairman of National Commission of SC Commission P L Punia, who is a Congress MP, said the 163 MPs of the Forum will raise the issue in both the Houses and disrupt proceedings in case there was a delay in taking a decision on their demands.

They also demanded reservation in the judiciary but did not explain how it could be achieved.

The Forum also demanded a legislation on reservation and said the present government order on the issue was not sufficient.

A Parliamentary Committee on Lokpal issue has recommended in its final draft report that the Search Committee should have place for SCs, STs, minorities and women.