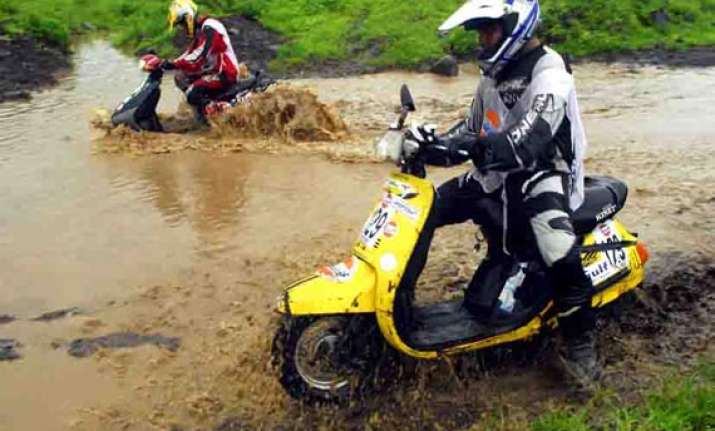 Mumbai, June 27: The popular Gulf Monsoon Scooter Rally, to be run over the backwoods of Navi Mumbai on July 7, is encountering difficulties to be held in and around Mumbai, according to its organiser Sportscraft.
"We are finding it increasingly unfeasible to run it in Mumbai or around it. This is the 24th edition and we had to cut short the competitive sector by three kms per loop (three in all) following a landslide even as our people were surveying the route four days ago," said Srikant Karani of Sportscaft at a media conference last night.     
"Things are becoming difficult every year and we may have to shift it out of Mumbai in future," said Karani who added that the event has received two entries from Bangalore, four from Bhopal and one from Dehradun, besides from other parts of Maharashtra - other than Mumbai - from Nashik, Pune, Thane etc.     
"We will have another inspection on the day before the event to see whether we can organise the event over the route that has been chalked out or have to cut it further. Safety is paramount. We have to employ four ambulances, including two for traumas, as per the FMSCI (Federation of Motor Sports Clubs of India) guidelines," said Karani.     
"This is probably the only rally for scooters run in the world and is certainly the only event in India," he said, adding, "most of these guys keep their scooters readied only for this event as they use their cars and bikes for daily commuting."     
The overall route, including the transport sector, and spread over two legs will be over 80 kms and Rustom Patel and Avtar Singh, champions in 2012 and 2011 respectively, are amongst the 25 who have already entered the fray. The competitive sector will be an 8-km course to be traversed thrice.     
"The upper limit of entries is 40," Karani said.