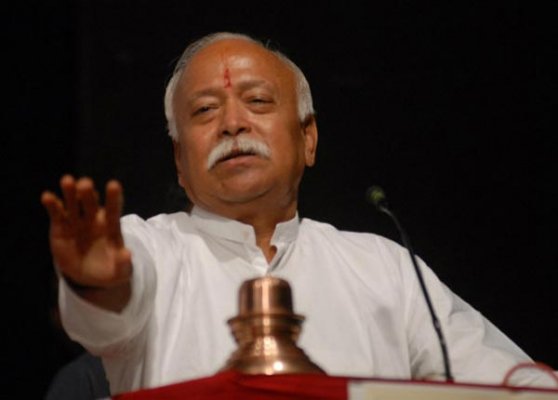 Ludhiana: Rashtriya Swayamsevak Sangh (RSS) chief Mohan Bhagwat on Thursday called for expansion and consolidation of the outfit's work of preserving country's heritage and culture across the country.
He was here to inaugurate the newly constructed office of Rashtriya Swayamsevak Sangh built in the memory of late RSS national general secretary Madho Rao Mulley.
"What is important is not the building but the spirit and the soul that it represents," he said.
In his brief speech, he asked RSS workers to dedicate themselves to the task of building the nation and living up to the ideals put forward by late Mulley.
Paying rich tributes to Mulley, Bhagwat said his life was an epitome of service and sacrifice.
"The workers should work in the same spirit to fulfil the dreams of Mulley," he said before leaving for Amritsar.