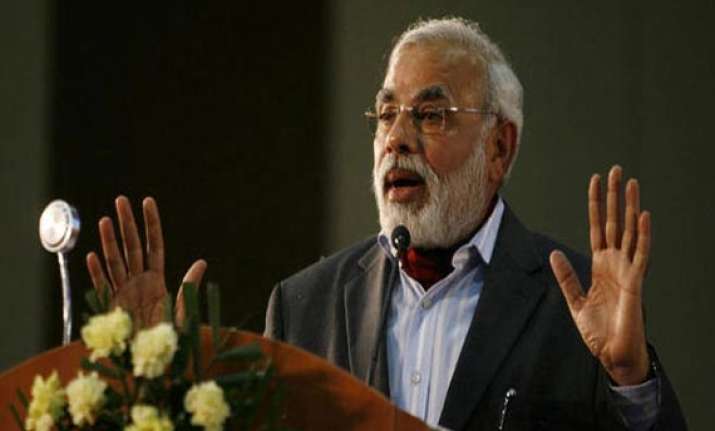 Mumbai, Jun 27: Gujarat Chief Minister Narendra Modi today held a closed-door meeting with the industry captains during his first visit to the city after he was made the head of BJP's Lok Sabha campaign committee over a fortnight ago.
The meeting, which lasted for almost two hours at a five-star hotel, was attended by a host of corporate leaders including Shashi Ruia of Essar Group, Kris Gopalakrishnan of Infosys, Adi Godrej, Shikha Sharma of Axis Bank, R Mukundan of Tata Chemicals, Nilesh Kampani of JM Financials and Sunil Advani of Bluestar, among others.
The Birla Group was represented by its Chief Economist Ajit Ranade.
The BJP stalwart, seen by many in the party as its Prime Ministerial candidate, enjoys a good rapport with the industry captains. Industry biggies like Ratan Tata and the Ambani brothers have in the past showered praises on him in the context of Gujarat's economic development.
Later, talking to the reporters, Godrej said there was no specific agenda for the meeting. "It was a general discussion," he said and declined to elaborate.
However, it is understood that issues such as GST (goods and services tax) implementation and economic reforms came up for discussion during the meeting.
In April, Modi had addressed a much-publicised gathering organsied by top industry body FICCI.