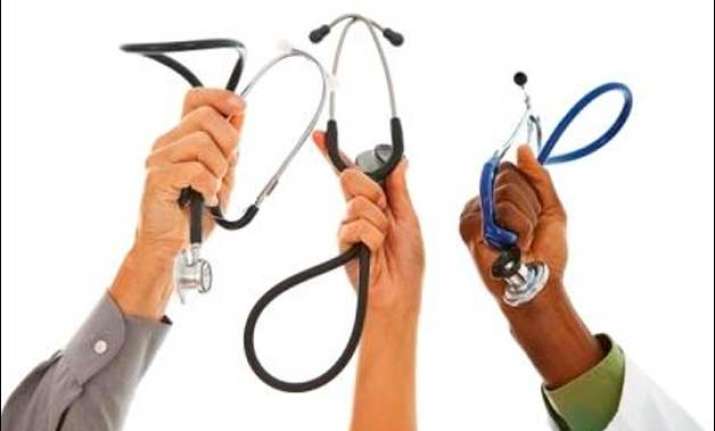 Indore: 15 doctors of Madhya Pradesh who went for pharma company sponsored foreign visits have come under the scanner of Medical Council of India (MCI).
A MCI letter listed the names of 15 doctors and recommended that they should be suspended.
All defaulters, according to a Times of India report, were found guilty of misconduct under the Clause 6.81-B of MCI Ethics Regulations by the Ethics Committee, it said.
The names of the doctors are: Dr Atul Sahai, Dr Shweta Sahai, Dr Narottam Vaishya of Gwalior, Dr Shrikant Rege, Dr Mahendra Chauhan, Dr Vrishali Nadkarni, Dr Vinod Nadkarni, Dr Dhanraj Panjwani, Dr Rajesh Mulay, Dr Swati Mulay, Dr Atul Tapadia and Dr Jaishree Tapadia of Indore, Dr Alok Agrawal, Dr Harsha Saxena and Dr Prachi Saxena of Jabalpur.
The suspension recommendations have come after approval from the executive committee of the council.
The decision was taken on the basis of complaints filed in 2012 against 15 doctors of the state and Ahmedabad-based Intas Pharma for visiting UK in a sponsored trip.
The MCI has also directed Drug Controller General of India and Director General of Health Services to take appropriate action against Intas Pharma.