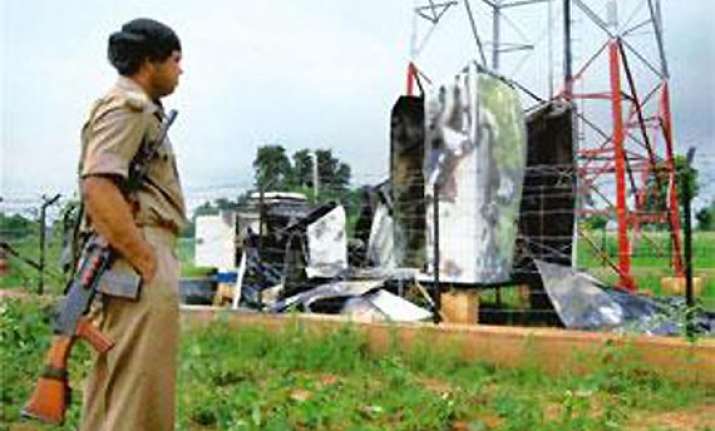 Patna: Maoists blew up a mobile tower and set ablaze a bus Thursday in Bihar's Muzaffarpur district to enforce a 24-hour strike called by them to protest the acquittal of 26 men convicted for the 1997 Laxmanpur-Bathe massacre, police said.
Bihar Police have alerted all the districts affected by Maoists, particularly those bordering Jharkhand, and asked for extra vigil at all police stations in rural areas considered to be their stronghold, Additional Director General of Police Ravinder Kumar said here.
According to police officials in Muzaffarpur, about 70 km from here, armed Maoists torched a private bus and blew up a mobile tower. No casualty was reported.
Muzaffarpur in north Bihar is one of the areas worst affected by the Maoists.
Police have intensified combing operations across the state and additional security forces have been deployed at public places.