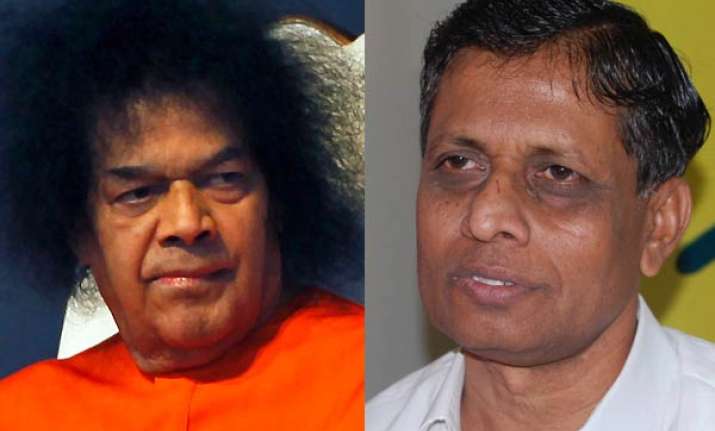 Hyderabad, Apr 22: The Telugu Desam Party  has demanded that the Andhra Pradesh government make intelligence reports on the state of affairs of Satya Sai Trust and the health condition of Sathya Sai Baba public.

Opposition leader in the legislative council, D Veerbhadra Rao at a press conference here on Thursday alleged that the state government has full knowledge of the activities going on in the trust and the health condition of Sathya Sai Baba but was not making it public.

The state government had appointed four intelligence officers four years back to monitor the health condition of Sathya Sai Baba and submit its reports to the government. These officials have been following Baba round the clock. The government should now make those reports public, Rao said.

The silence on the part of the government gives rise to several doubts, he added.

Referring to the allegation that Baba was under sedation for long, he said if that was the case then why was the government silent all these days and an inquiry not ordered into it.

"What is causing concern is why the government is showing more interest in the assets of Baba than his health ever since he was admitted to the hospital on March 28.

"The government did not even consider necessary to call for a team of expert doctors from AIIMS. What is also not clear is why the team of doctors, led by Dr Raviraj, was recalled.

"The government also needs to explain as to what happened to the earlier medical reports of Baba's health," Rao said and demanded that the video footage of Baba's health condition be made public immediately.