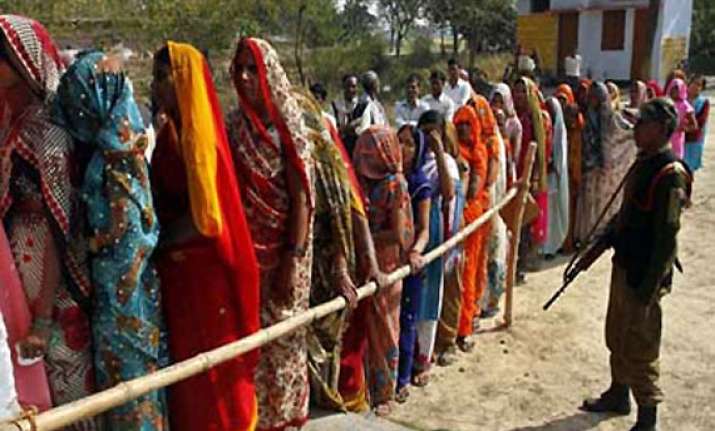 Lucknow: Over 60 per cent polling was recorded in 10 constituencies of western Uttar Pradesh, including riot-hit Muzaffarnagar, so far.
The vote percentage in 2009 polls in these districts was 51.30 per cent while in 2012 assembly polls the percentage was 61.78 per cent.
According to EC sources, Saharanpur witnessed 68.40 per cent polling till reports last came in, while 64.90 per cent voting was reported from Kairana, and 63.53 electorates exercised there franchise in Muzaffarnagar.