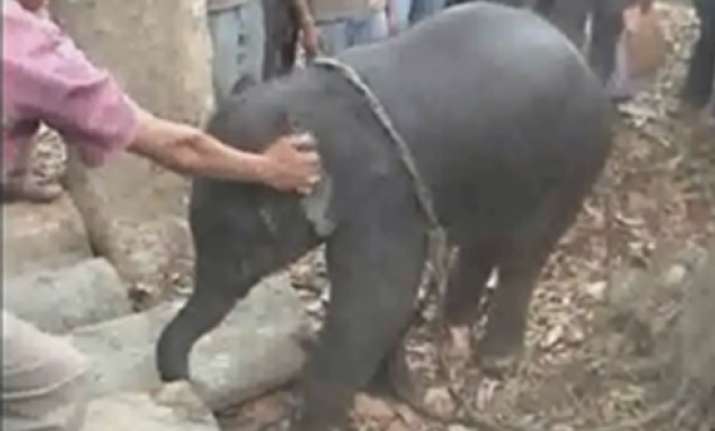 Guwahati, April 15 : A two-month old elephant calf, which had fallen into a hole and had got separated from its mother, was rescued by forest rangers  in Sangsongbil under Kherni range in Assam's Karbi Anglong district  early this week.
Local villagers rescued the elephant calf and after tying it to a tree, provided him food. For nearly five days, the forest rangers  used to send the elephant calf among other herds of elephants, but the herds did not take him with them.  
Officials from Kaziranga National Park were called  in and the elephant calf was sent to Wildlife Care office for treatment and care. 
The lone calf is still trying to seek out his lost mother.