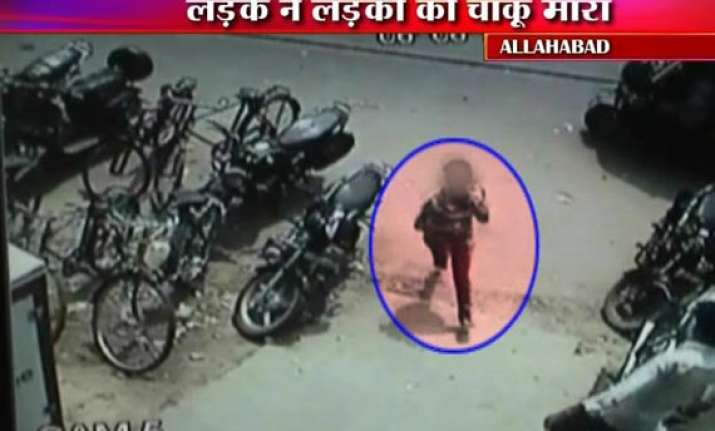 Allahabad, Jun 6 : A lovelorn young man stabbed a paramedic girl's neck with a knife in Naini, adjoining Allahabad, and then stabbed himself.
The girl works as a para-medic intern in a private hospital in Naini. After the man stabbed her, she ran towards the hospital, with a policeman running after her.
Meanwhile, the man stabbed himself in the neck. Both the man and the woman have been admitted to the hospital in critical condition. The incident occured this morning.
Allahabad police release the CCTV footage of the stabbing incident. Both the man and the girl are residents of Mughalsarai, police said.
Police officials are trying to unravel the mystery behind the stabbing incident.