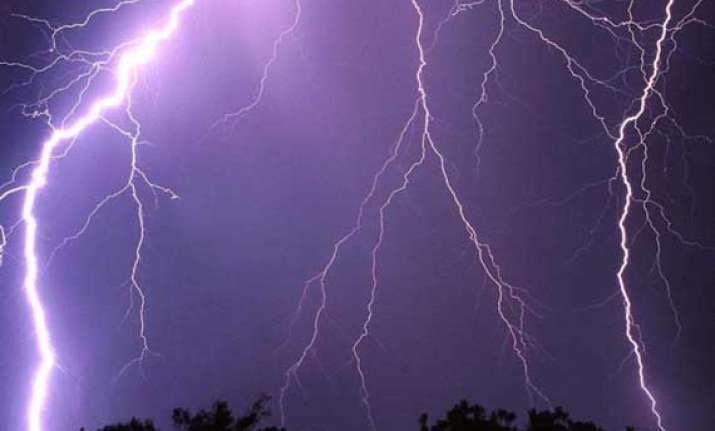 Hyderabad: Five farmers, including two women, were killed after being struck by lightning in separate incidents in Khammam district of Andhra Pradesh yesterday.
A farmer-couple working in an agriculture field in Julurupadu mandal died after being hit by lightning. A woman died in a similar incident in Anjanapuram village of Burugumpadu mandal.
Two more persons lost their lives due to lightning in Tekulapalli and Kothagudem mandals, they said.
All victims were working in their agriculture fields at the time of the incident as rains continued to lash the district, about 200km from here.