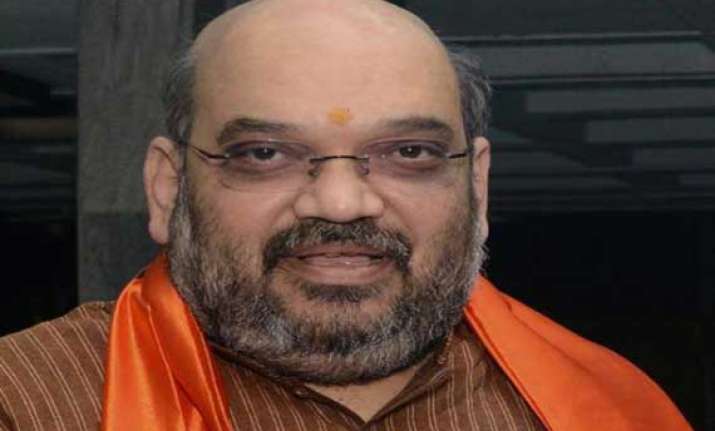 Bijnore/New Delhi: Narendra Modi's close aide Amit Shah is in trouble for his 'revenge' speech with two FIRs being lodged against him by authorities today and the outburst also under the scrutiny of Election Commission.
BJP condemned the filing of the two FIRs in Bijnore and Muzaffarnagar districts, saying they were "not bonafide" and that it was a "calculated design" to communalise and polarise the election scenario in Uttar Pradesh.
"A case has been lodged under various sections of the IPC and the RPA by the Bijnore District Magistrate regarding some objectionable part in Shah's speech," Chief Electoral Officer Umesh Sinha told PTI in Lucknow.
Shah was booked under section 153 of the IPC (inciting people) and section 125 of the Representation of the People Act (promoting enmity between different classes), he said.
A second FIR was lodged against Shah in Shamli in Muzaffarnagar district for the same offence.