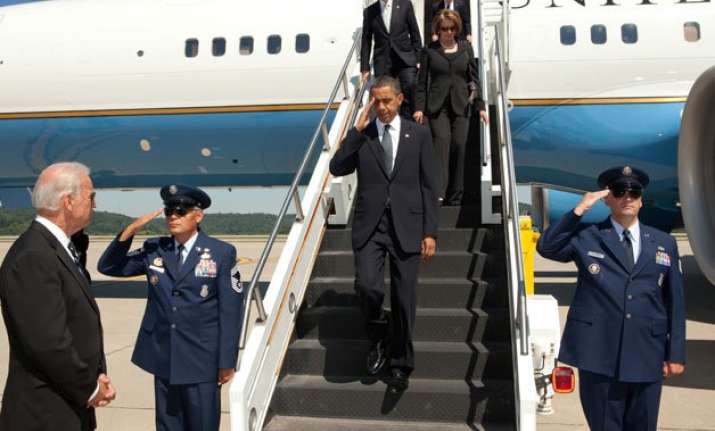 New Delhi: US President Barack Obama will visit India to attend the Republic Day parade as the chief guest on January 26. He will arrive here in his special plane - Air Force One.
Air Force One or 'The Flying White House' as it is called, is a customized Boeing 747-200B Jumbo and has a bomb proof windshield. It will be accompanied by two other similar planes in the fleet, costing $250 million each, to act as decoys.
Whenever the US president travels overseas or across the country, he moves on his high-tech jumbo jet only.
The aircraft can fly at the highest speed of 925 kms per hour for a range of 13,000 kms. It has a sitting capacity of 104.
This aircraft has fully equipped office areas with telecommunication system, including 87 telephones and 19 televisions.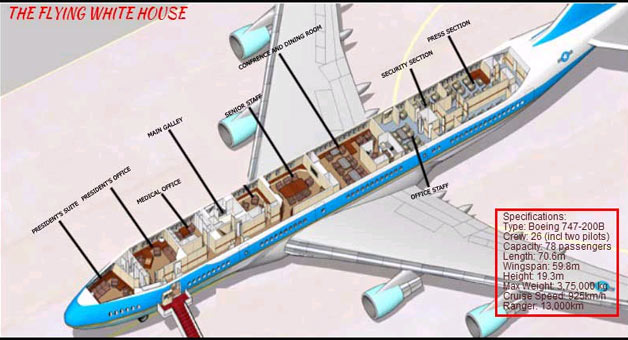 The plane is self-sufficient and the meals for its occupants are prepared in two galleys. The kitchen staff can feed 100 people with 2000 meals.
Every flight is staffed by a doctor and a nurse. The President's suite includes lavatory, a double sink, sleeping quarters, vanity and shower.
There is also a conference room on the plane, originally designed as a situation room which can be used for teleconferencing with the help of a plasma screen TV.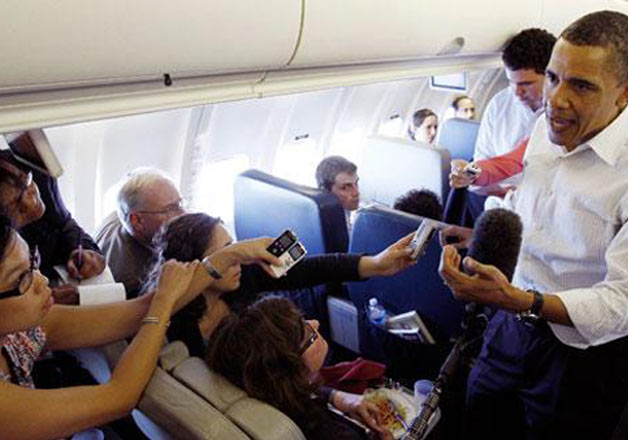 Directed infrared counter measures system or DIRCM, directs an infrared beam onto the missile's IR seeker if a missile is approaching the plane.
The plane then evokes a variety of jamming algorithms, to deviate the missile from its collision path.