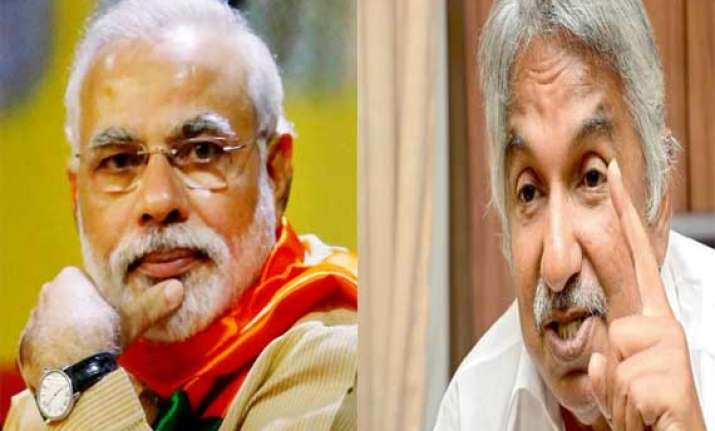 Thiruvananthapuram: Kerala Chief Minister Oommen Chandy is not attending the swearing in ceremony of Narendra Modi as Prime Minister in New Delhi tomorrow, citing pre-scheduled engagements in the state, which prompted the BJP to term the decision as "unfortunate".
According to the Chief Minister's Office sources, Chandy had received the invitation for the ceremony but informed Modi about his inability to be present on the occasion due to "pressing" engagements in the state Chandy, a senior Congress leader, will be meeting the new Prime Minister during his next visit to Delhi, they said.
Senior BJP leader O Rajagopal termed as "unfortunate" Chandy's decision to skip the ceremony.
Rajagopal, who was a Minister in the Vajapayee Government and had two terms in the Rajya Sabha from Madhya Pradesh, said he was confident that Modi Government would be extending all support to the development of Kerala.