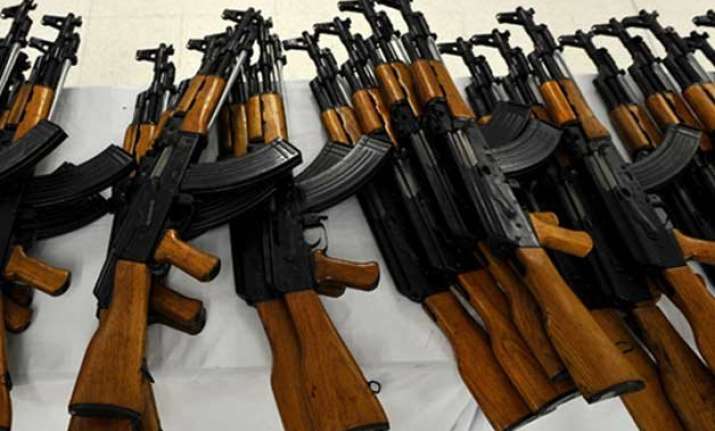 Srinagar: The personal security guard of a senior Jammu and Kashmir minister fled with two rifles on Saturday, prompting police to launch a massive manhunt.
The security guard belongs to Pulwama district of South Kashmir. He was appointed the minister's guard 12 days ago.
A senior police officer said on Saturday that "Constable Nisar Ahmad Pandit posted as personal security guard with the Minister for Public Works, Syed Altaf Bukhari, has escaped with two AK-47 rifles from his duties.
A colleague of Nisar had gone to offer prayers and had left his rifle with Nisar. Nisar fled with his as well as his colleague's rifle.
"An FIR has been lodged against him and a massive manhunt has begun to nab him," he added.