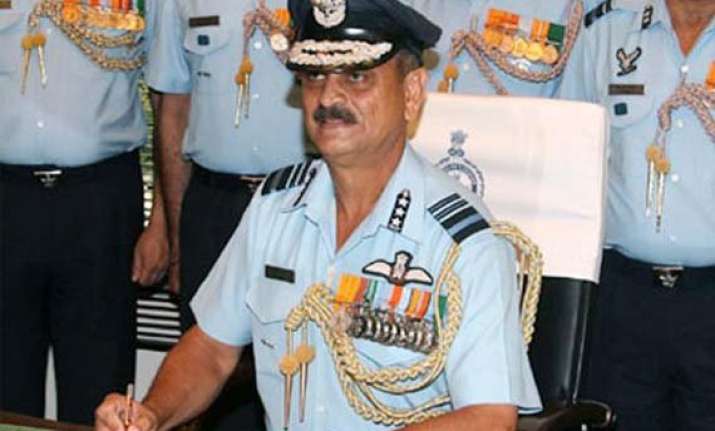 New Delhi: After having rescued over 5,000 people in flood-hit Jammu and Kashmir, the Indian Air Force today contributed for the rehabilitation of the people in the state by donating Rs 8.43 crore in the Prime Minister's relief fund.
The amount was collected by IAF through donation of a day's salary by its over 1.7 lakh officers and men deployed across the country.
A cheque of Rs 8.43 crore was handed over by IAF Chief Arup Raha to Prime Minister Narendra Modi at the 'At Home' function here on the occasion of 82nd Air Force Day.  
At the peak of its operations in the state, IAF had deployed more than 50 aircraft and helicopters, including the latest C-17 and C-130 Super Hercules transport planes for rescue and relief work.
The IAF choppers involved in the sorties included Mi-26, Mi-17V5, Mi-17, ALH Dhruv, besides their mainstay in the difficult terrain—Cheetah and Chetak light helicopters.