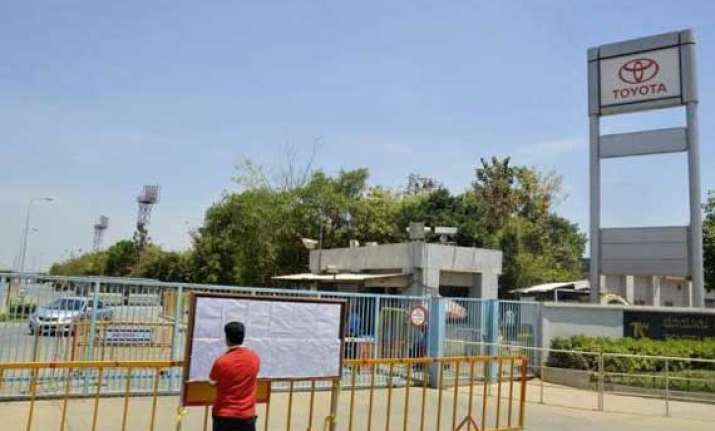 Bangalore: The Karnataka government has ordered Toyota India and its workers' union to restore normalcy in operations with immediate effect, after there was no let-up in the month-long standoff.
"The government of Karnataka, in order to maintain industrial peace and harmony, has issued an order asking the company and the union to restore normalcy in operations immediately," Toyota Kirloskar Motor Ltd. said in a statement Sunday.
The statement, however, did not mention when the order was issued nor the terms and conditions, if any, to restore normalcy, as majority of unionised workers refused to resume work even after the eight-day lockout was lifted March 24.
Lifting the lockout, the company insisted on unionised workers signing an undertaking that they would maintain good conduct and not damage machinery in its twin plants at Bidadi, about 30 km from here.
The order was apparently issued after conciliation talks between management and Toyota Kirloskar Motor Union (TKMU) failed in presence of the state deputy labour commissioner April 16.
Union sources hinted that the order would have been issued Saturday after the Lok Sabha elections across the state April 17 and holiday on Good Friday.