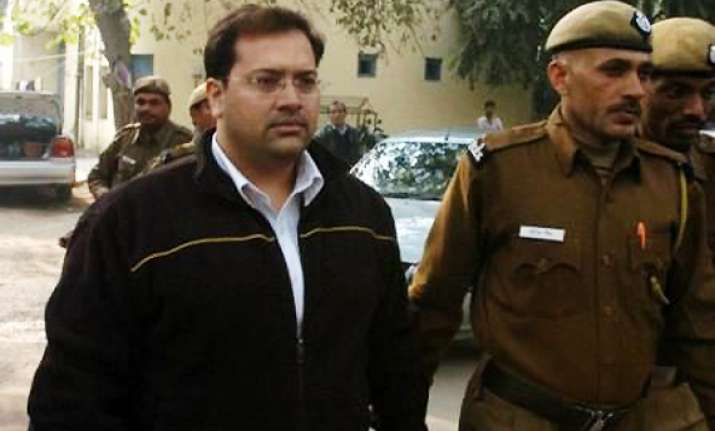 Chandigarh, Dec 25: Siddhartha Vashishta alias Manu Sharma, serving life term in Tihar jail for killing ramp model Jessica Lall in 1999, has donated Rs 50 lakh for the poor and handicapped, a church priest said here today.

"Manu Sharma made a generous donation of Rs 50 lakh for the poor and handicapped staying in a home run by Missionaries of Charity in Chandigarh," Thomas Anchanikal, parish priest of Christ the King Cathedral here, told PTI by telephone.

"We remain grateful to you for your generous donation of Rs 50 lakh...we wish you all the best for your humanitarian activities," Anchanikal said in a letter to Manu, son of Congress leader and party MLA from Ambala Venod Sharma.

Manu Sharma also sponsored the community lunch at the Cathedral on the occasion of Christmas "The office-bearers of the church extend a warm thanks to Manu Sharma for his gesture," a church representative, Anil Ghazan, said in a signed statement here.

When asked if the Cathedral or the Missionaries of Charity would accept donations from other convicts charged with serious crimes, Father Anchanikal said "I don't think there is a problem when the man is trying to reform himself and repents what he has done."

On November 16, the Delhi High Court had granted five days parole to Sharma after allowing his plea to attend his younger brother's marriage and related functions in Karnal, Ambala and Chandigarh.

Sharma was awarded life imprisonment by the Delhi High Court in December 2006 for shooting dead Jessica during a late night party in South Delhi in 1999.

The life term was upheld by the Supreme Court last year.