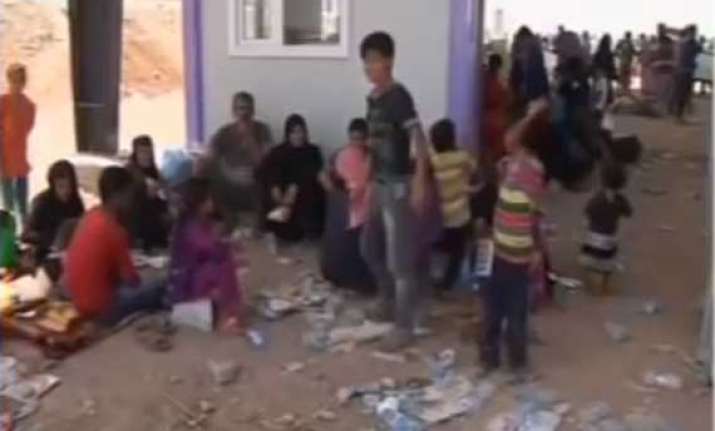 New Delhi: Two videos showing Indians trapped in Iraq and praying for their safe return are being circulated.
In one, scores of persons trapped in Iraq are making appeals to get them out of Iraq and put the blame on a person named Sony of Delhi for sending them there.
The trapped persons, flaunting an identity card of Construction consultants of Delhi in the video, complain that nobody is helping them to get back to India.
They also complain about low wages. One of the victim says that they are stationed around 130km away from the war zone and wanted to get back to India.
Meanwhile, Aam Aadmi Party ( AAP) leader Bhagwant Mann said that that he has booked flight tickets for 70 Indians, who are stranded in Iraq.
Talking to the media here, he said that the Indian nationals asked him to pray for their safe passage to the plane. Mann said, "Till now he had received 4,000 calls from Indians in Iraq."
He also spoke to many Indian nationals during the press conference, jotting down their details.
He also spoke about many companies duping Indians on the pretext of giving them jobs but later selling them to other companies where they are currently working as slaves.
He also said that he had "written a letter to External Affairs Minister Sushma Swaraj regarding the help that he can provide."