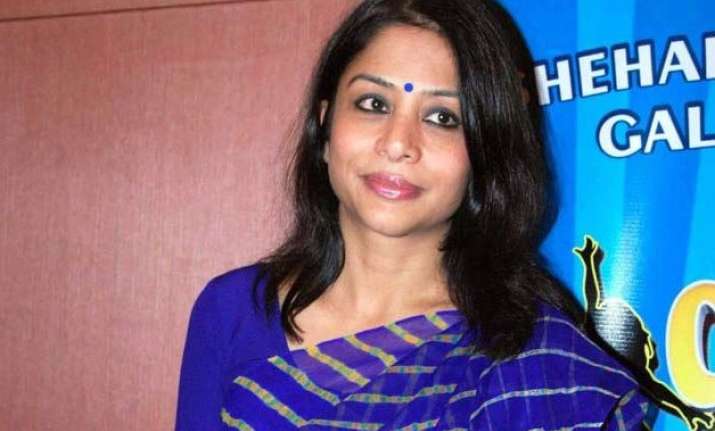 New Delhi: Indrani Mukerjea, wife of former Star CEO Peter Mukerje, had a disturbed childhood and was often beaten up by her drunken father, Upendra Kumar Bora.
According to a report published in Times of India, a relative of Indrani said that the former did not have a happy childhood.
The relative, who is three years older than Indrani, said her father Upendra and mother Durga Ranee Bora did not have the happiest of marriages.
"She would tell other family members and close neighbours how her drunken father would whip her with his leather belt. We thought these whippings were about him venting his frustration over his relationship with his wife," the relative was quoted as saying in the report.
"We came to know later that Indrani would often be left alone in a locked house as her parents went out for hours. When her parents returned, there would be fights between them," the relative added.
Indrani, who was the only child of her parents, did not get the love, care and attention that other single children do.
When Indrani was in school, she had even attempted to escape from her disturbed life and ran away from home with the family driver.
She was caught and brought back home by her parents, but her school refused to take her back.
"She tried to escape from home by running away with the driver but was caught and brought back from the railway station. I think that when she was sent to Shillong by her parents, where she lived in a hostel, she experienced freedom for the first time," the relative said.
An elderly woman, who is a neighbour of the Boras for a long time, also said that Indrani, during her childhood, often came to her crying and showed her the marks on her body.
"She would tell us that her father had beaten her up and would show me the marks on her body. Even today as the old Bora couple and their grandson Michail live in the house, we sometimes hear wailing from the house," the lady said.
The sensational Sheena Bora murder case has been in the limelight for the last few days due to its twists and turns and shocking revelations.