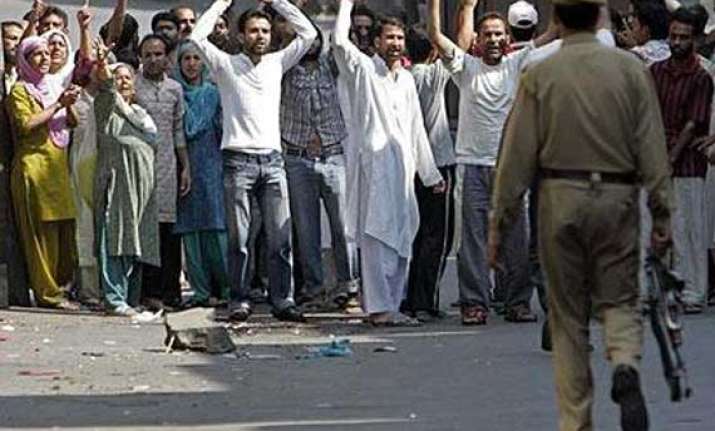 Srinagar: The central govt has asked security forces to look into the reports of banners and flags of militant group Islamic State (IS) appearing at three different rallies in Kashmir in the last two months, according to some media reports.
The government has taken serious note of the appearance of IS banners and flags as the state is all set to go to assembly polls later this year. There is a view in the government that with political crisis deepening in Pakistan, support for terrorism in Kashmir may increase from across the border to deflect the attention of warring political groups in Pakistan.
Under these circumstances, even a remote support for IS in Kashmir valley can have serious repercussion for peace and security in the state. Pakistan is already miffed with the cancellation of Indo-Pak secretary level talks.
"Although we aren't yet clear who is behind it, we are concerned about where these are originating from and how these banner and flags have reached J&K," a senior official at the Ministry of Home Affairs told a news channel.
The first report of IS flags and banners being seen in Kashmir came on June 27, according to intelligence agency sources. This was followed by two more incidents on the day of Eid. The officials pointed out that there could be more such incidents that might have gone unreported.