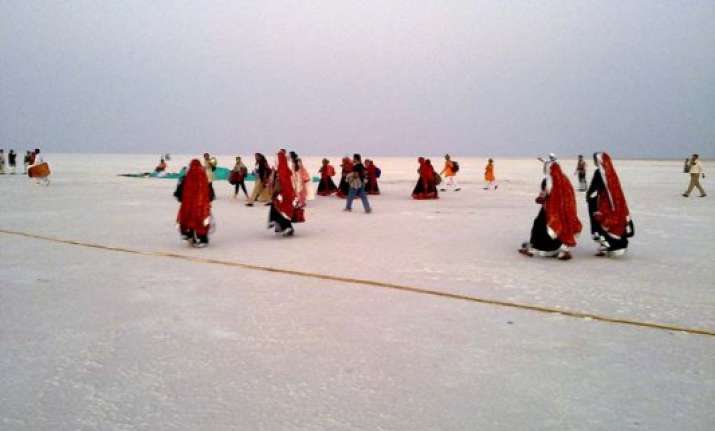 New Delhi: Rann of Kutch is a unique land mass that was once an arm of Arabian Sea.

But the land separated from the sea due to geological changes.

It then became a salty marsh of Kutch district in Gujarat.




It is a vast area, about 7,505.22 square kilometers in size. It is one of the largest salt deserts in the world.




The place is a great tourist spot and is known for various attractions like:

1. Chir Batti





Also called 'Ghost lights', these strange lights have been observed since old times and locals believe that these are ghosts.

Chir Batti is round or pear shaped balls of fire, glowing like mercury lamps. Their color is white, blue, red, and also yellow.