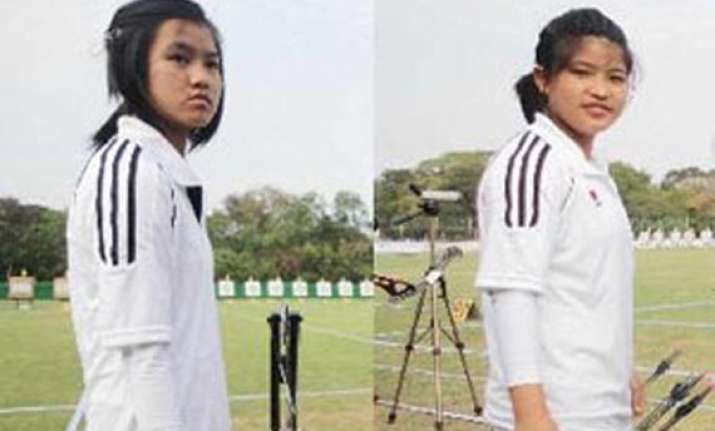 New Delhi: India yesterday lodged a strong protest with China over the matter of stapled visas issued to two archers from Arunachal Pradesh who were unable as a result to travel to China to take part in a championship.
A diplomat from Chinese Embassy here was summoned to the External Affairs Ministry and a "strong protest" was lodged, sources said.
The protest was lodged two days after Mihu Maselo and Yumi Sorang, the archers from Arunachal Pradesh, were forced to return from Delhi's Indira Gandhi International Airport for having been issued with stapled visas by the Chinese Embassy.
The girls, both 14-years-old, were part of a 24-member Indian squad for the Youth World Archery Championship which was headed to Guangzhou on Thursday night on a China Southern Airlines flight.
The practice by China of issuing stapled visas for residents of Arunachal Pradesh came to light in January 2011 when two weightlifters from the state were prevented by immigration officials from boarding a flight from New Delhi to Beijing since they had been given similar visas by Chinese Embassy.
India objects to the issuance of stapled visas for any of its nationals wanting to proceed to China. China's stapled visa policy has prevented residents from the border state of Arunachal Pradesh from travelling to that country, making it a contentious issue in bilateral relations.