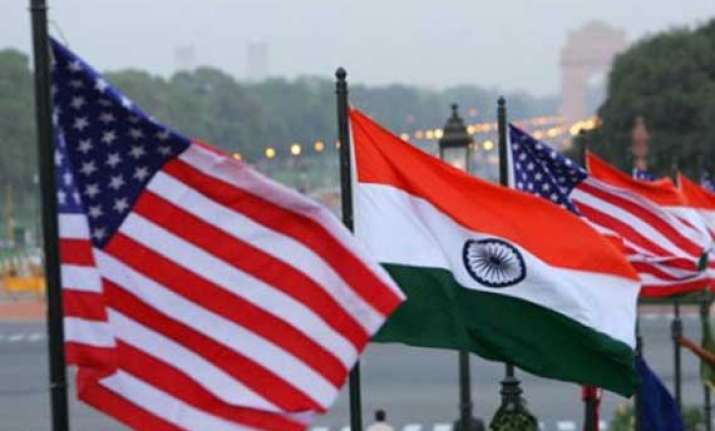 Mumbai: India and America are 'indispensable' partners, who have a stake in each other's future, the US interim Ambassador said as she pushed for deeper ties between the world's two largest democracies.
Kathleen Stephens, the US Ambassador Charge d'Affaires ad interim to India, said Washington looks forward to working closely with the new Government in India and was eager to host Prime Minister Narendra Modi, who travels there next month.
"With the new Government in power chosen by the people of India in very exciting elections that drew the admiration of the world, we look forward to working together in a very positive direction that Prime Minister Modi and his new Government has laid out... There is a lot the US and India can work on together and must work on together," she said.
Stephens was addressing a gathering here to celebrate the US National Day this evening. Also present on the occasion were US Consul General in Mumbai Tom Vajda and Maharashtra Chief Secretary Swadheen Kshatriya, among others.
Stephens, who took charge in June, said the US is eager to further strengthen the relationship between the two countries, who share extensive business and defence ties.
"The US message could not be clearer. We, as the US Government and as the American people, are ready and eager to engage with India and Indians on all fronts to strengthen further our bilateral relationship. And we are ready to engage at the highest levels. This is the right time to expand our partnership, our friendship, our cooperation."
Stephens said the US is eager to host Modi in Washington next month. "We are indispensable partners. We have a stake in each other future. We have a shared responsibility and we have a lot to look forward to together.. We look very much forward to welcoming PM Modi to Washington to meet President (Barack) Obama," she said.
Ever since the BJP-led Government assumed office in late May, several top ranking US officials have visited India in an indication the two countries are eager to take their ties a few notches up after near stagnation in relations amid a string of controversies since Obama's landmark November 2010 India visit.
Secretary of State John Kerry, Secretary of Defence Chuck Hagel and Republican Senator John McCain are among the US leaders who visited India in the last three months.