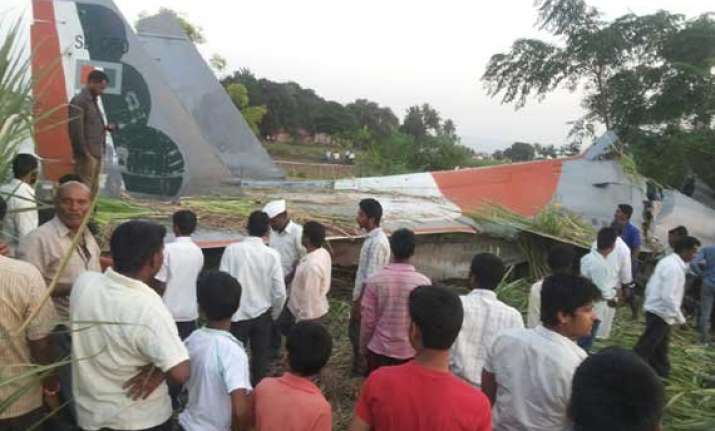 Pune: A Sukhoi 30 fighter aircraft of the Indian Air Force crashed at village Theoor near Pune this evening, police said.
Both the pilot and the co-pilot were safe, Pune rural police superintendent Manoj Lohiya told PTI.
The jet came down on a grassy patch of land near village Theoor and there were no casualties or damage to any property on the ground either, police said.
Top Air Force and police officials rushed to the spot from where the pilots who ejected in time were taken to safety, police said.
No details about the crash and possible reason for it were released by the Southern Command office here. A similar crash involving Sukhoi 30 had occurred near Pune about two years ago.
The IAF base here has a squadron of Sukhoi fighter jets.
Incidence took place at 5 : 45 pm. The fighter jet had taken off at 5:00pm. Another Sukhoi jet had crashed in the same area around two years back.
"Today at around 1.15 p.m. a Sukhoi fighter jet, which took off from the Lohegaon Air Force Base for a sortie, presumably developed a technical snag and crashed," the base commander, Air Commodore V. R. Chaudhry told reporters.
"Two officers - Wing Commander Suhail, who was the pilot and Flight Lieutenant Nautiyal, who was the weapons system operator - ejected out of the aircraft after manoeuvring it over barren land," Chaudhry added.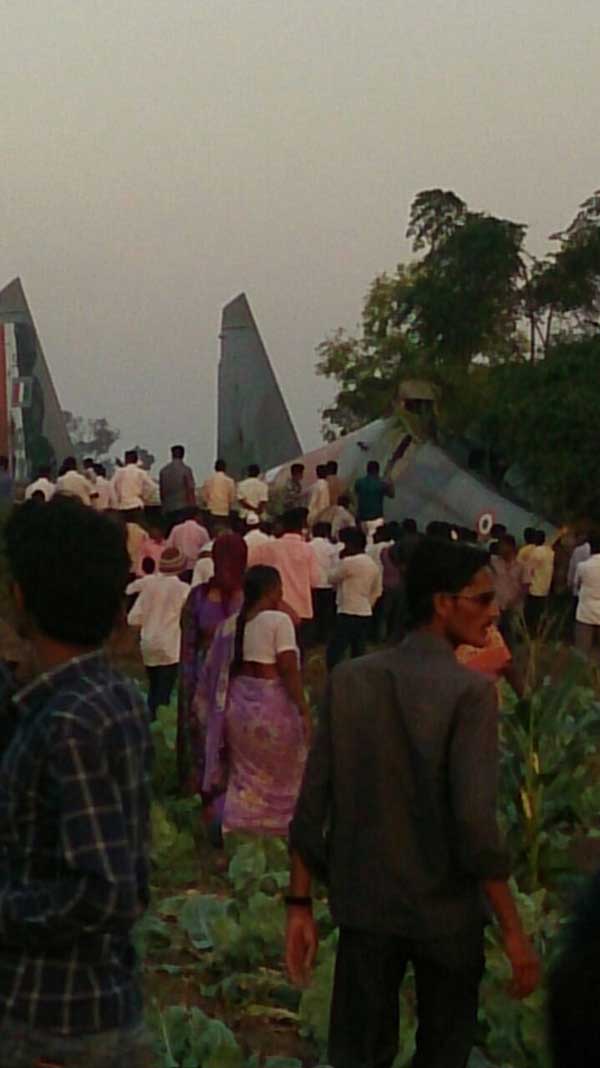 The search for the aircraft's black box is on. The impact of the crash was such that the wreckage was strewn over a of one kilometre radius.
"While the preliminary circumstantial reason could be a technical snag, we are investigating the matter. Both the officers were highly competent. They showed great presence of mind and courage by steering the aircraft towards a safe location and thus avoiding any civilian damage," Chaudhry said.
"Both the officers have been taken to the Command Hospital in Pune," Chaudhary added.
He further said that the land belonged to the Sadhu Vaswani Mission.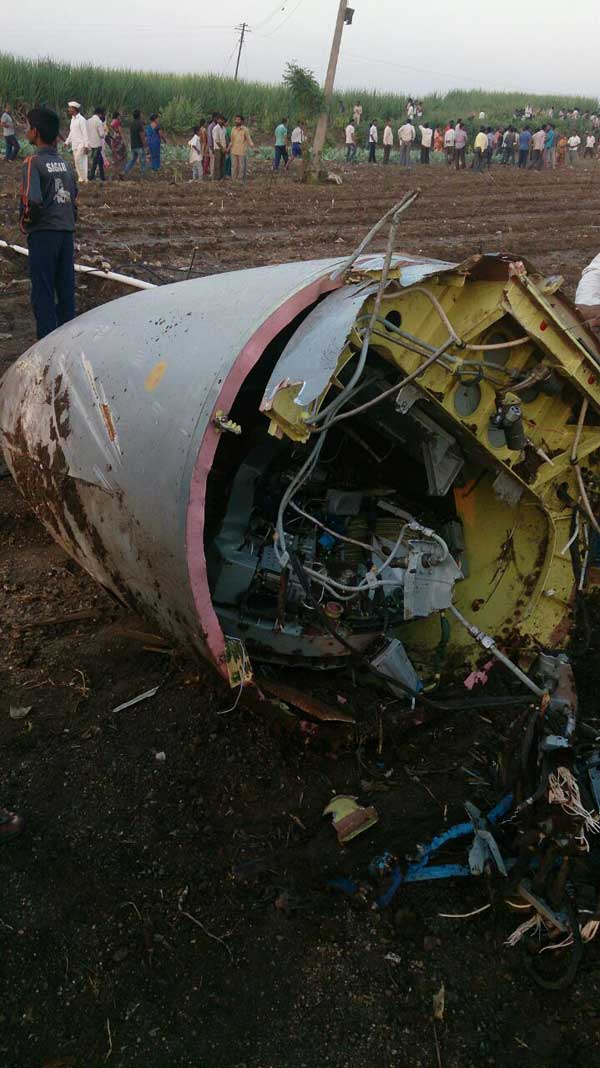 He further said that the land belonged to the Sadhu Vaswani Mission.
The aircraft burst into flames on crashes but seven tenders were pressed into service by various agencies - military and civil - to douse the blaze.
Around 25 policemen from the Lonikhand police post that was closest to the crash site rushed to the spot after being informed by the villagers about an aircraft hurtling towards the ground.
According to the police, the villagers saw the two pilots bailing out of the aircraft and landing in an area named Hargude Vasti, half km ahead of the crash site.
This is the third crash of a Sukhoi Su-30 since its induction in 1997.