Follow us on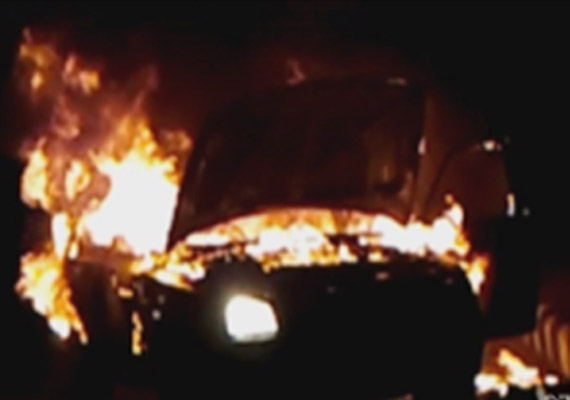 New Delhi, April 15: A Hyundai Accent car suddenly caught fire on the Ghazipur flyover in Delhi on Saturday evening.
The car was being run on CNG kit, and there were four members of a family inside.  
All the four occupants came out of the vehicle as it caught fire.  
By the time, the firemen arrived, the car was reduced to a burnt shell.