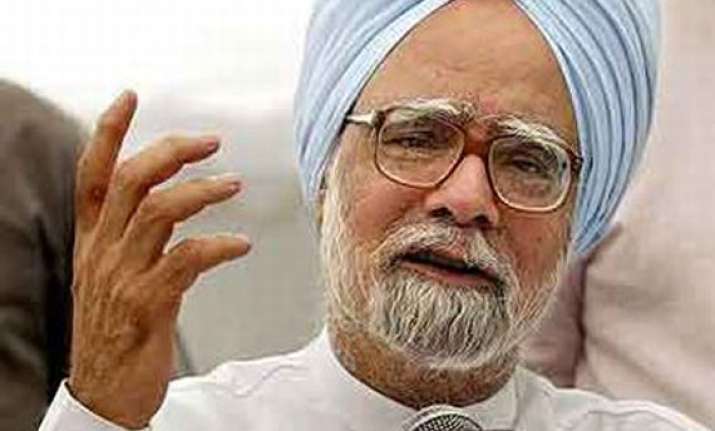 New Delhi, Feb 21: Strongly condemning the twin blasts in Hyderabad, Prime Minister Manmohan Singh Thursday described it as a "dastardly attack" and said the guilty should not "go unpunished."
"This is a dastardly attack, the guilty will not go unpunished," a tweet from the Prime Minister's Office (PMO) quoted Manmohan Singh as saying of the two blasts that killed at least 11 people and injured 50.
The PMO also said the prime minister "strongly condemned" the bomb blasts.
While expressing shock and grief over the loss of lives in the blasts, Manmohan Singh appealed to the public to remain calm and maintain peace, a statement issued here said.
"PM also directed the central agencies to extend all possible help to Andhra Pradesh state authorities in relief operations," the statement added.
Manmohan Singh also sanctioned ex-gratia of Rs.200,000 from the Prime Minister's National Relief Fund for each of the next of kin of the dead and Rs.50,000 each to the seriously injured, the statement said.
Union Home Minister Suhilkumar Shinde said that eight people had died in the first blast, while three people were killed in the second blast.
Union Home Secretary R.K. Singh said that an elite team of National Investigation Agency (NIA) and the National Security Guard will leave to probe the blasts. He also said that as the NIA's hub is in Hyderabad, its officials have already recahed the blast site.
According to eyewitnesses, 18 people died in the blasts that occurred in a crowded market place in the evening.