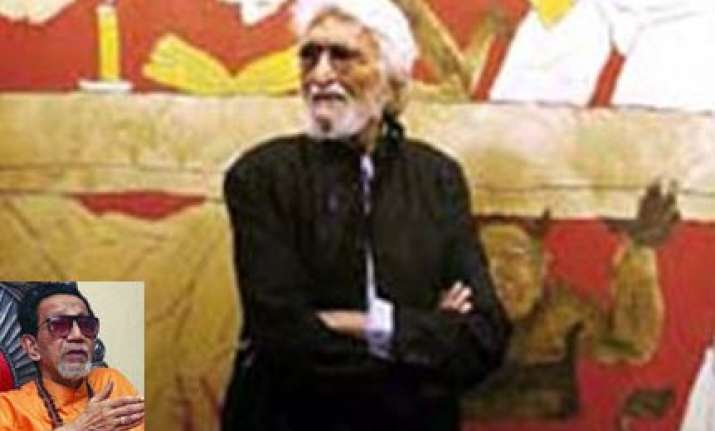 Shiv Sena supremo Bal Thackeray has said painter Maqbool Fida Husain will have to apologize and destroy his objectionable paintings if he wants to return to India.
Writing in his editorial in Saamna, the mouthpiece of his party Shiv Sena, Bal Thackeray says: "Husain should have been careful while depicting Hindu gods and goddesses in his paintings. No other religion would tolerate this. He has hurt the sentiments of Hindus and the matter could have been easily closed   by a simple apology. However he did not do so and went abroad."
Thackeray writes: "Husain had earlier written that India was the country where he was born and no one can stop him from coming here. And today he seems to have forgotten his own words and has accepted the citizenship of Qatar."
But Home Minister P Chidambaram says, India would be happy to have M. F. Husain back. "There is no danger to him and we will not allow any threat to him". Home Secretary G K Pillai has already made it clear that full security would be given to the 95-year-old painter, Chidambaram said.