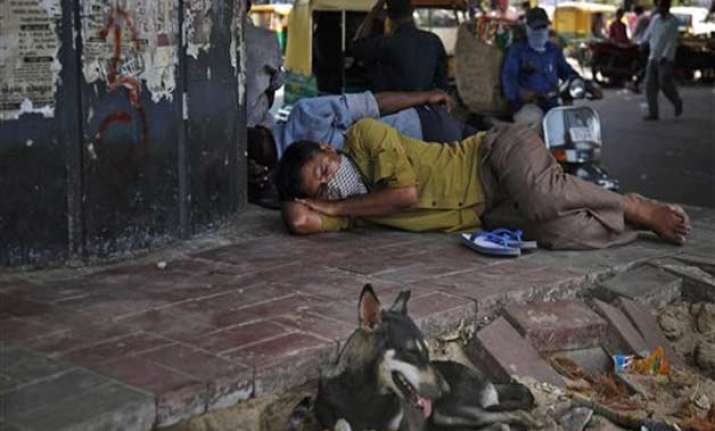 Hyderabad:  The toll due to heat wave crossed 200 in Telangana and Andhra Pradesh today, officials said.
"128 persons have died in Telangana as per the information received till this evening from various districts," revenue secretary B R Meena told PTI.
In Andhra Pradesh, the toll rose to 95 with 15 persons succumbing to heat wave across the state, a senior official of disaster management department said.
The toll pertains to the period from May 18 till this evening for Andhra Pradesh and from April 15 till this evening for Telangana, the officials said.
Around 100 people succumbed to the heat wave conditions prevailing in Andhra Pradesh, Chief Minister N Chandrababu Naidu said here today.
"We have around 100 deaths. More figures are coming. We are taking all precautions on how to minimise deaths," he told reporters.
He announced a compensation of Rs one lakh to the next of kin of the deceased.
Naidu, who is also the president of ruling TDP, directed officials across the state and also party leaders to start camps to provide drinking water and buttermilk to common people as a protection against sun-strokes.
He also asked the administration to conduct a campaign to raise public awareness on protecting themselves from the scorching heat.
He advised people to avoid coming under the sun from 11 AM to about 4 PM during the peak summer season.
Heat wave conditions, with temperatures hovering around 45 degrees Celsius at several places, have been prevailing in AP since the last few days.