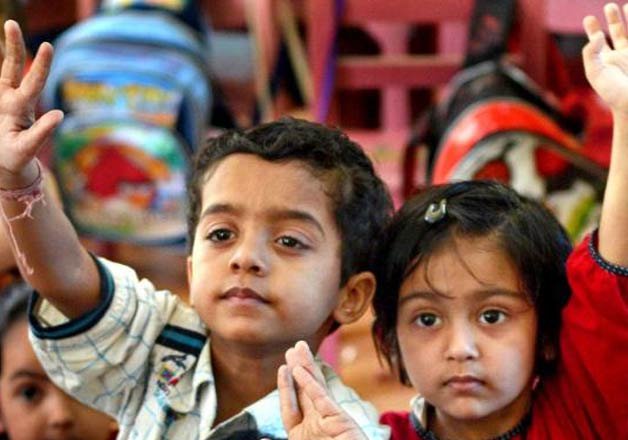 New Delhi: In a setback for Delhi chief minister ARvind Kejriwal and the Aam Aadmi Party government in Delhi, the Delhi High Court today restored management quota in nursery admissions in private unaided schools.
The AAP government's order to scrap it was "without the authority of law", the HC said, while dismissing an appeal to filed by the Delhi government against a single-bench order staying the government's January 6 decision to scrap management quota.
Justifying High Court Justice Manmohan's order in the case, the high court bench comprising Chief Justice G. Rohini and Justice Jayant Nath said: "....the January 6 order undoubtedly amounts to exercising the power conferred on the lt. governor under section 3(1) read with section 2(a) of the Delhi School Education Act and the rules made thereunder."
"The same being impermissible under law, the single judge was right in holding that the said order was without authority."
The bench agreed with the single-judge bench that the order was "mere executive/administrative order" and "cannot take the place of a law made by the legislature".
"The single judge is justified in arriving at a prima facie conclusion that the order dated January 6 issued by the Directorate of Education (DoE) is without authority of law. Consequently, the order has been rightly stayed by the single judge."
The government had argued that the practice of granting admissions under the management quota was "non-transparent and opaque", adding that the intention behind the notification was to "prevent maladministration".
Chief Minister Arvind Kejriwal on January 6 said the decision to scrap the management quota was taken to bring in more transparency in the admission process, while retaining the provision of 25 percent seats for students from poor families.
Currently, schools keep 20 per cent of seats, or even more, under the management quota, while 25 per cent seats are reserved for students from the economically weaker sections. The remaining seats are open for the general category.
(With IANS inputs)