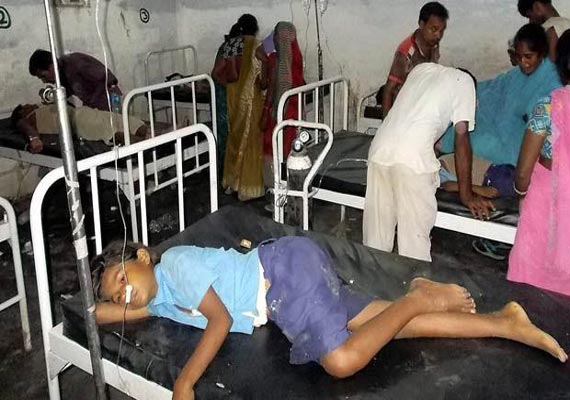 Chandigarh, July 26: Over 100 more children were yesterday taken ill in two districts of Haryana after they consumed iron and folic acid tablets being provided at government schools under a national scheme to combat anaemia. 
"50 children started vomiting and had loose motions as well after the iron pills were given to them as per instructions of the higher authorities," said Sunil Kumar, officiating head teacher of Government Primary School at Mamadia Ahir village of Rewari district.  
Eight seriously-ill children have been admitted to a trauma centre in Rewari, while other students are getting treatment at primary health centres in Khol and Siha villages, he said.
Similarly in Jind district, 66 school kids were taken ill after consuming the tablets in a school in Ghoghadia village, Medical Officer Jaspreet said.
He said the children were admitted to the health centre with complains of stomach-ache and vomiting, and were later released after treatment.
The medicine was given to them after the mid-day meal.  
Nearly 1,000 students had fallen ill after consuming iron tablets in government schools in several districts of Haryana during the past few days.
Chief Minister Bhupinder Singh Hooda, however, sought to allay fear over administering of the medicines, saying that as many as 18 lakh children are being given the medicines under the programme.