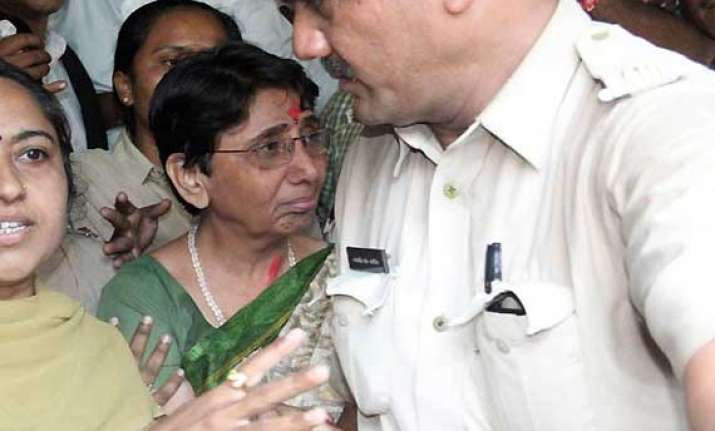 New Delhi: BJP ex-MLA from Gujarat, Maya Kodnani, convicted to 28 years of prison for involvement in 2002 Naroda Patiya massacre, was given electric shocks on Thursday.  
Doctors said Kodnani has been showing severe suicidal tendencies and failed to respond to aggressive medicine treatment prompting them to consider giving electric shocks.
The 60-year-old former child and welfare minister was in August 2012 sentenced to 28 years in prison for leading a mob which killed 97 people in Ahmedabad's Naroda Patiya.
Doctors at the civil hospital in Ahmedabad said electroconvulsive therapy or ECT is considered the last line of treatment in cases of depression.  
Doctors attending on Kodnani said she has displayed suicidal tendencies and has not responded to aggressive medication.  
They said she is being administered the shock treatment under anaesthesia. The ECT is standard psychiatric treatment in which seizures are electrically induced in patients.