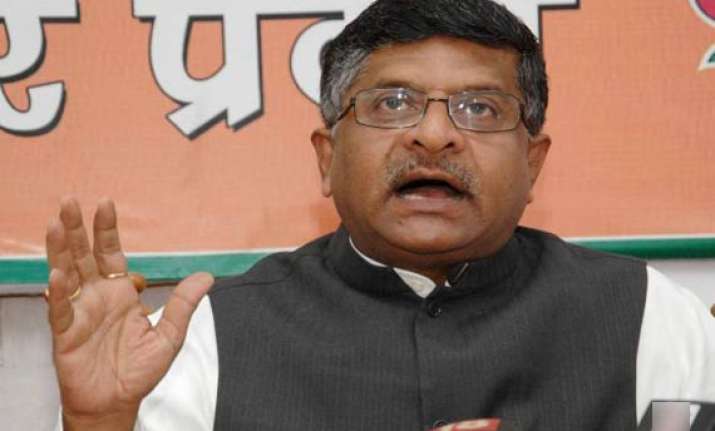 New Delhi: Government will seek the views on of jurists and former judges on the proposed Judicial Appointments Commission bill it plans to bring in Parliament to replace the present collegium system.
Sources said Law Minister Ravi Shankar Prasad and senior Law Ministry officials will interact with top jurists and former judges on Monday to elicit their views on the bill.  The government has already written to leaders of major political parties seeking their support for the bill. The leaders have also been asked to give their views on the issue.
The move comes in the wake of claims that the previous UPA regime had nudged the Supreme Court collegium to recommend an extension for a Madras High Court judge who was under corruption cloud.
The decision to fast track the bill also comes in the backdrop of a controversy generated by the Centre's decision to return the recommendation of the Supreme Court collegium for appointment of senior lawyer Gopal Subramanium as an apex court judge.
The Law Minister had on July 21 said the government is seeking the views of various political parties and eminent jurists for setting up a Judicial Appointments Commission which would scrap the present system of judges appointing judges.