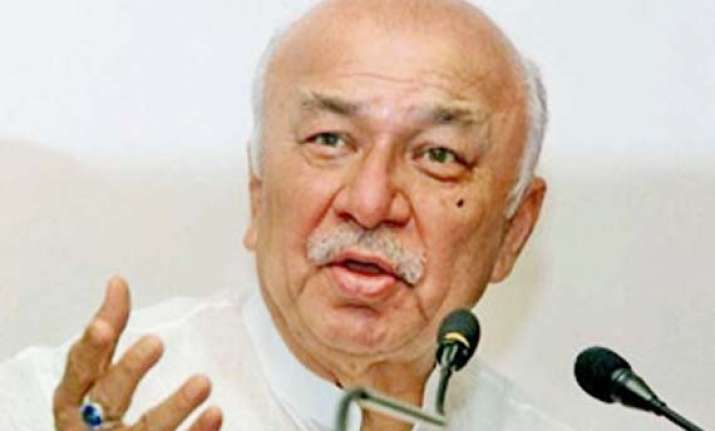 New Delhi, Dec 22: A commission will be set up to probe the gang-rape and torture of a 23-year-old woman in Delhi while laws will be amended to enhance punishment for rape, Home Minister Sushilkumar Shinde Said Saturday.
He also appealed the thousands of protesters on the capital's streets, demanding justice for the victim, to withdraw.
"A probe will be conducted to look into the incident and suggest measures to check such crimes in Delhi...the Criminal Procedure Code will be amended to enhance punishment in such rarest of rare cases," Shinde told reporters at a press conference.
"I appeal all the protesters to withdraw as you have shown solidarity in the issue," he said adding: "The government shares the concern expressed by the society."
The home minister also said that the policemen who have been found responsible for dereliction of duty in the gang-rape incident will be suspended.
He also announced a slew of steps to ensure women were better protected in the city.
"More public transport will be available at night and GPS system will be fitted on buses to track them easily...all personnel of the buses will have to carry identity cards...and there will be enhanced patrolling by police on city roads leading to entertainment hubs," Shinde said.