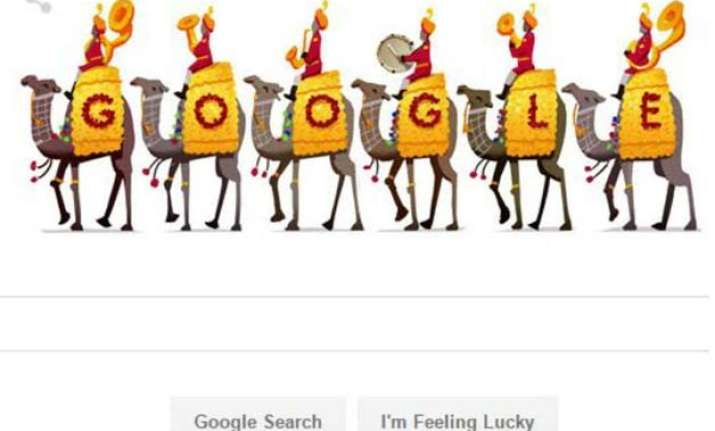 New Delhi: Google on Tuesday celebrated India's Republic Day with a doodle of a tableau of camels carrying band members.
The colourful doodle showed men on top of elaborately decorated camels.
Each of the six decorated camels carries a letter of the word 'Google' on its golden caparison.
This BSF camel contingent is the inheritor of the heritage of the Bikaner Royal Camel Force, known as 'Ganga Risala', and is based in the border town of Jaisalmer in Rajasthan.
The 90-camel contingent, 54 with troops and the rest with band personnel, first became part of this national festival celebration in 1976 after it replaced a similar squad of the army which had been participating in the Republic Day parade since it first took place in 1950.
The contingent this year were made to skip the Republic Day dress-rehearsals initially, sending out a signal that they won't be part of the annual parade, but the contingent were brought in for the exercise a few days before the grand event.
Every year it travels to Delhi in November to participate in the Raising Day event of the BSF on December 1 and the Republic Day parade after which it retreats to its base.
Unlike many of Google's previous doodles, this doodle does not have any animation.