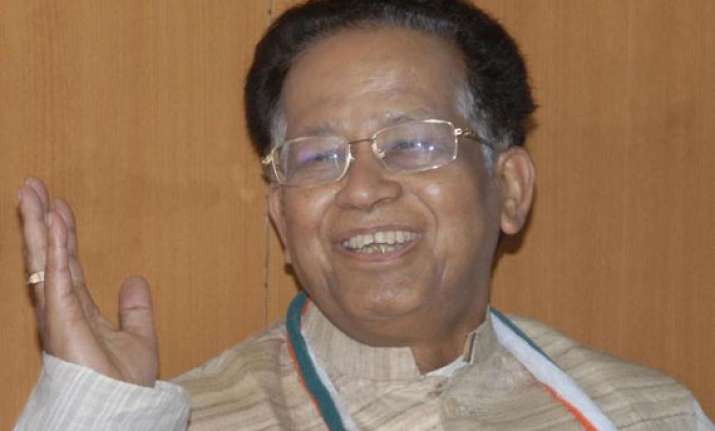 Guwahati: Assam Chief Minister Tarun Gogoi on Friday hit out at the BJP for making 'tall and hollow promises' in its election manifesto for Assam, which he termed 'a repetition of promises made in the past and forgotten when the party was in power'.
'The election manifesto for Assam for 2014 Lok Sabha election released by BJP has made tall and hollow promises in order to garner voters. Such promises were made in the past. But the BJP forget the promises once they come to power,' he said while interacting with media persons here.
Gogoi's reaction came a day after the Bharatiya Janata Party (BJP) released its manifesto for Assam here Thursday. Released by BJP national spokesperson M.J. Akbar, it promised to address several core issues in Assam including infiltration, protection to religious minorities (Hindus, Buddhists, Sikhs), updating the National Register of Citizens (NRC) on war-footing, finishing the work on barbed wire fencing along India-Bangladesh border, and increase deployment of Border Security Force personnel fourfold.
Gogoi also alleged that BJP talked about illegal immigrants in the election manifesto but they did nothing worthwhile to solve the issue when they were in power at the centre.
'The BJP-led NDA government did nothing to prevent illegal immigrants while they were in power. It is during the Congress-led government that a slew of initiatives were taken to strengthen the roads, construct barbed wire fencing, set up border outposts, install flood lights and carry out riverine patrolling to check infiltration,' he said.