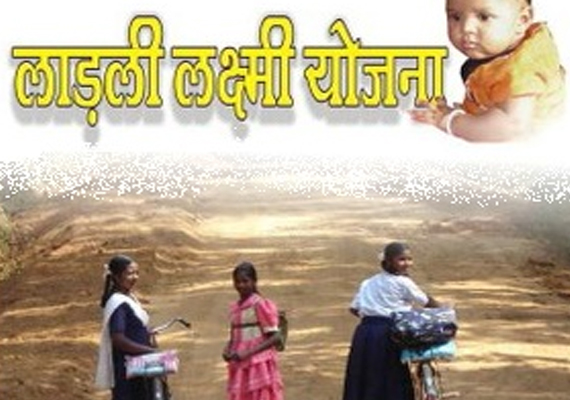 Panaji, Jul 6:
With an aim to prevent female foeticide in the state, Goa government today formally launched the ambitious 'Ladli Lakshmi' scheme.
Under the scheme, girls who are 18 years of age and above would be provided Rs one lakh each for their marriage. 
While launching the scheme, Chief Minister
Manohar Parrikar
said the parents who get upset after having a girl child worrying about her future, will get help through the scheme.
The scheme, which was one of the BJP's promises during the recently held state Assembly elections, covers all the Goan girls between 18-40 years of age.  The girls who get legally married in the state would be provided Rs 1 lakh under the scheme, with retrospective effect from April 1, 2012.
To get the benefit of the scheme, the parents should be living in Goa for 25 years and the girl should have been born and brought up in the state.
"For those who are born outside the state, the state government committee will scrutinise their applications," Parrikar said.
The state government has reserved a fund of Rs 150 crore for the scheme, which will initially cover all those girls who got married since April 1, 2012.
 "Even those girls who have completed 18 years can avail benefit of the scheme. The government will deposit money in their name in the bank, which can be withdrawn after showing the marriage certificate and declaration about the marriage," the Chief Minister stated.
Goa registers around 10,000 marriages every year.
Five banks would be empanelled and the Women and Child Welfare department would implement the scheme, which will supersede the earlier 'Kanya Dhan' scheme, which provided Rs 25,000 to a girl attaining the age of 18 years.