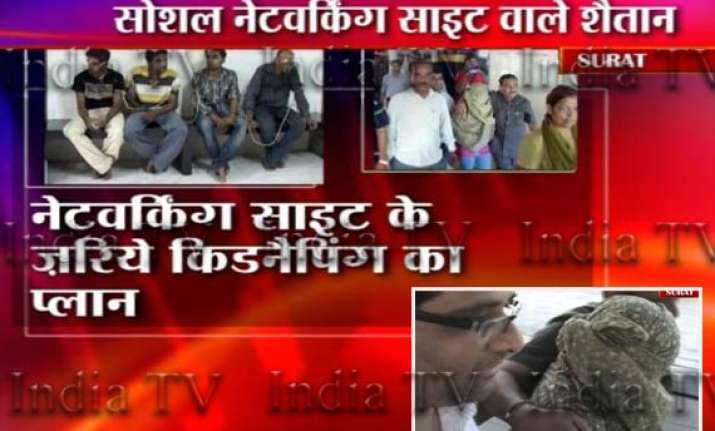 Surat, May 27: A teenager girl was kidnapped by her Facebook friend, who demanded Rs 25 lakhs ransom for her release, but was caught by Surat Police on thursday before he could carry out his threat.

The mastermind of this abduction plan was an engineer Neerav, who along with his friends Nikunj Parekh, Azad and Riken abducted the girl in an Indica car.

Neerav enticed the girl through Facebook and invited her to come to a secluded location in Surat, where the abduction took place, says Maninder Singh Punwar, DCP, Crime Branch.

After the abduction, Neerav used the girl's cellphone to ring up her mother and demanded Rs 25 lakhs as ransom. It was then the police stepped in and found that the girl used to spend much of her time on Facebook.

Through her Facebook account, police got engineer Neerav's number, and then zeroed in on him and his friends in Ankaleshwar. Neerav had threatened the girl's mother to make an obscene SMS to defame her daughter.

Surat Police has arrested all the four culprits, says inspector P R Desai.