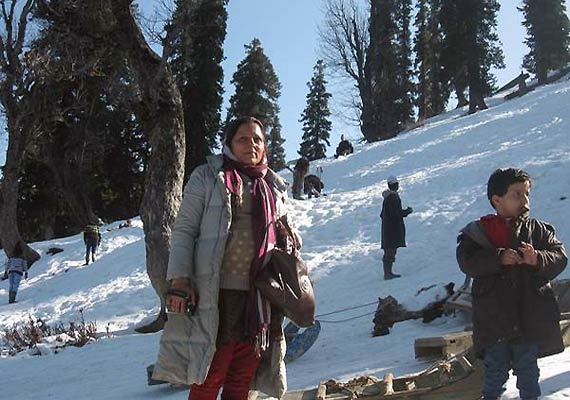 Srinagar, Dec 20: Parts of the Kashmir Valley, including tourist resorts of Gulmarg and Pahalgam, received fresh snowfall as the minimum temperature across the region rose by several degrees.

Fresh snowfall was received in the skiing resort of Gulmarg in north Kashmir and at the Pahalgam resort in south Kashmir, a MeT official said.

Gulmarg received one centimetre snowfall and 3.2 mm rainfall, while Pahalgam received one centimeter snowfall and 7.6 mm rainfall, he said.

Light snowfall was also witnessed in north Kashmir's Kupwara district, he said.

The MeT department has forecast light to moderate snowfall and rains at few places in Kashmir valley in the next few hours.

The minimum temperature across the region also rose considerably, Gulmarg being the only exception where mercury stayed at minus 7.4 degrees Celsius.

The summer capital of Jammu and Kashmir, Srinagar, recorded a warmer night as the minimum temperature rose by 3.1 degrees to minus 0.3 degrees Celsius, he said. 

Minimum temperature in Pahalgam also recorded an increase as the mercury there settled at a low of minus 1.2 degrees Celsius, an increase of 4.2 degrees compared to yesterday. 

South Kashmir's gateway town of Qazigund recorded a minimum of minus 0.4 degrees Celsius, he said. 

In the remote Leh district of Ladakh region, the minimum temperature rose by 6.6 degrees to minus 6.4 degrees Celsius, compared to yesterday's minus 13 degrees Celsius. 

'Chillai Kalan', a forty-day period of extreme chilling weather, will begin tomorrow in the Valley.