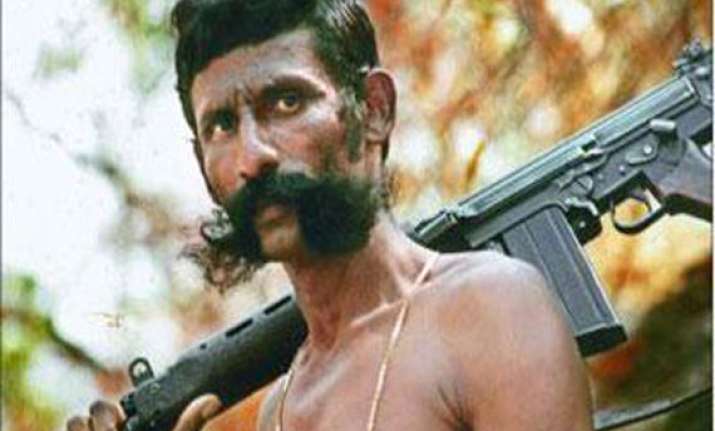 Chennai, Feb 13:  President Pranab Mukherjee has rejected the mercy petition of four associates of the late forest brigand Veerappan who were on the death row, civil rights activists said Wednesday.
S. Balamurugan of the People's Union for Civil Liberties (PUCL) and V.P. Gunasekaran said the family members of the four convicts had since called on them at the Belgaum prison in Karnataka.
Speaking to IANS over telephone from Coimbatore, Balamurugan and Gunasekaran identified the four as Simon, Gnanaprakash, Madaiah and Bilavandra.
Accused of killing 22 people with landmines when Veerappan virtually controlled a large forest tract on the Tamil Nadu-Karnataka border, the Supreme Court had sentenced them to death Jan 29, 2004.
The home ministry had forwarded their mercy petitions to the president May 30, 2011. According to official sources, President Mukherjee is said to have rejected the mercy plea Nov 17 last year.
"Today the prison authorities informed the convicts that their mercy petition has been rejected," Balamurugan told IANS. He said the family members too had been informed.
Gunasekaran, a former member of the Tamil Nadu Tribal People's Assocaition, said the families met the convicts in Belgaum in Karnataka Wednesday.
"The relatives have asked us to help them to try reverse the decision. We are looking at legal possibilities," he said.
K. Muniswamy Veerappan Gounder, widely known as Veerappan, was killed in a gun battle by police in October 2004.