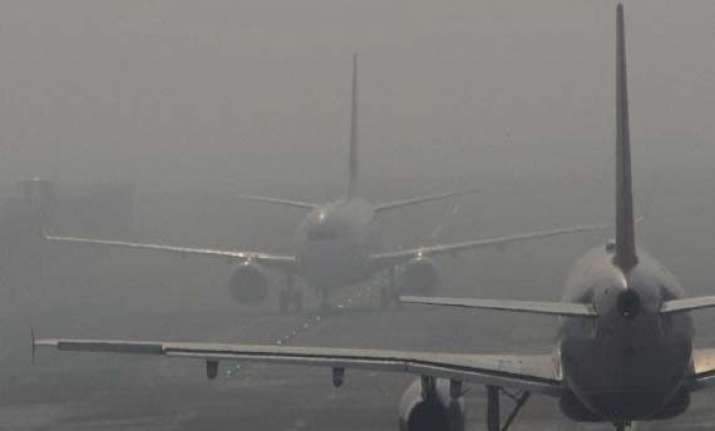 New Delhi, Dec 24:  Operations at the IGI airport here were badly affected for the second consecutive day today as dense fog once again wreck havoc on the schedule of over 120 flights besides forcing diversion of 18 others, including the one carrying a Russian delegation.
The dense fog enveloped the airport around 10.15 PM last night and by the morning, the general visibility dropped to zero. While the runway visibility was less than 25 m on third runway (29/11), it dipped to 150 m on the main runway (28/10). 
No operations were going on the third runway as the visibility was far below the required minimum of 50 m for landing and 125 m and 150 m for small and large aircraft respectively to take off, an airport official said.
A total of 18 flights, three international and 15 domestic ones, were diverted to Jaipur, Kolkata, Ahmedabad, Mumbai, Lucknow, Bangalore, Hyderabad.
One of the planes, which was carrying a Russian delegation and coming from Sheremetyevo International Airport in Moscow, was diverted to Jaipur after the runway visibility dropped significantly, the official said.
Two other international flights, one of Jet Airways from Singapore and other of China Southern Airlines from Guangzhou, were also diverted Kolkata and Ahmedabad respectively. 
Air traffic controllers had to return back two domestic flights—a SpiceJet flight from Coimbatore to Delhi via Hyderabad (SG 236) to Hyderabad and a Jet Airways flight (9W 812) from Bangalore.