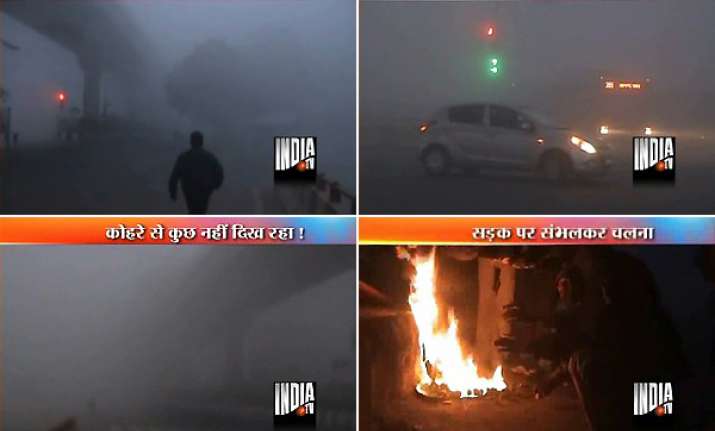 New Delhi, Jan 20: Dense fog in the early hours affected air and rail traffic for the third day today in the capital even as mercury plummeted below five degree Celsius.

The minimum temperature was recorded at 4.5 degree Celsius, two degrees below normal and down from the previous day's 4.8 degrees.

The maximum was recorded at 17.7 degrees, three degrees below normal, yesterday.

Fog descended on the capital early this morning, delaying over 40 flights and four others cancelled.

The visibility at the main runway was between 150-175 metres, while at the new runway it was between 75-100 metres.

General visibility was less than 50 metres and some of the flights landed using CAT-IIIB instrument landing system.

With visibility dipping below the prescribed limit of 125 metres and 150 metres for different types of aircraft, flights were not able to take off and were delayed by upto 5 hours.

Two Jet Airways flights from Dubai and Doha and two Air India flights from Muscat and Abu Dhabi and a Royal Jordan flight from Amman were diverted to nearby airports.

Four domestic flights to Lucknow, Kochi, Bangalore and Chandigarh were cancelled. The airport has been witnessing fog for the last three days due to which flight schedule has been badly affected.