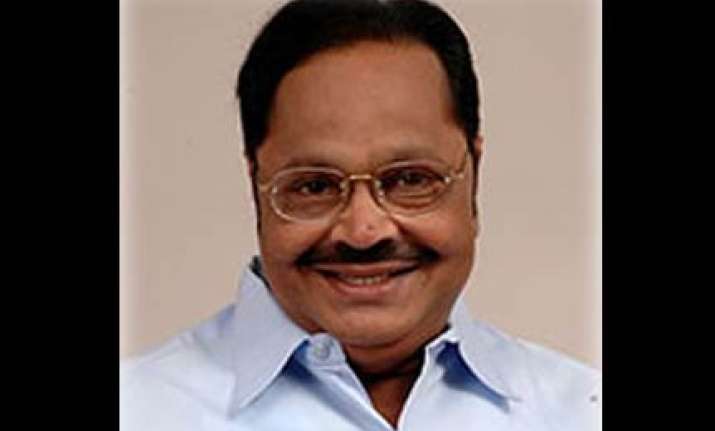 New Delhi, Nov 14 (PTI) Tamil Nadu Law Minister Durai Murugan, who came here to attend an official meeting, today returned abruptly to Chennai after the media here speculated that he is here as DMK emissary and will meet Congress leaders on Telecom Minister A Raja's continuance.
Murugan, the senior DMK leader, arrived in the capital this morning amid rising clamour for Raja's removal from the Union Cabinet.
DMK sources said the minister was here to meet counsel appearing for Tamil Nadu in the Mullaperiyar Dam case with Kerala, which is likely to come up before the Supreme Court this week.
But, television channels speculated that he is here as DMK chief Karunanidhi's emissary and will meet Congress leaders to discuss the continuance of A Raja in the Cabinet.
There was also speculation that he was here to hand over a letter from Karunanidhi to the top political leadership here.
Murugan was also scheduled to attend a meeting with regard to the Mullaperiyar issue on Tuesday.
But, within hours of his arrival Murugan returned to Chennai in an evening flight. Though there was no official word on his sudden return, speculation was rife that he was summoned back by the DMK chief.