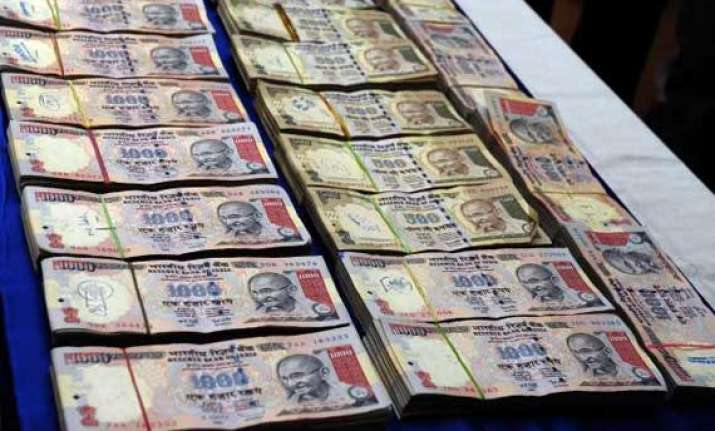 Hyderabad: Andhra Pradesh state election commission has ordered a probe into distribution of fake and/or pre-2005 Rs 500 and Rs 1000 currencies by some candidates during the municipal elections across the state on Sunday.
There was more than 70 per cent voting in elections held for 146 municipalities and 10 municipal corporations across Seemandhra and Telangana regions.
Voters in Gudiwada and neighbouring municipalities of Krishna district, and from several municipalities of Anantapur district, alleged that the fake and/or outdated currencies were distributed by YSR Congress Party candidates.  YSR Congress Party however rejected the allegations as false.
"We do not resort to such things. We know people wholeheartedly support us", said YSRCP leader D Sonamjayelu.
He described these charges as a conspiracy of Congress and TDP leaders.
State Election Commissioner P Ramakanth Reddy said, the commission has received some complaints of distribution of money in certain areas and is inquiring into it.
Some residents claimed they got Rs 2,500 each, but most of the notes were fake.
Pre-2005 currencies were initially set to be phased out by the Reserve Bank of India by March 31, but the deadline to exchange these notes has been extended.
After March 31, these notes will still be legal tender, but these could  be exchanged only at banks. Shopkeepers in Andhra Pradesh have already refused to accept pre-2005 currencies.