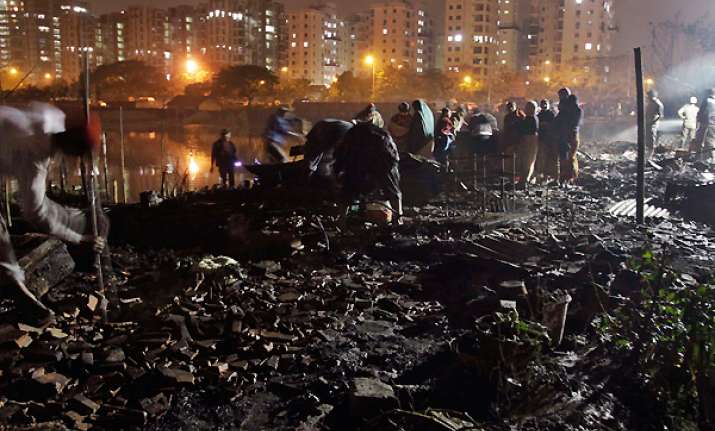 Kolkata, Jan 23: More than 150 slum huts were gutted within two hours in a devastating fire that engulfed the entire slum colony in Kalikapur near the Eastern Metropolitan Bypass in Kolkata on Sunday night.
 
More than 15 fire tenders went to the spot to control the fire.
 
More than a thousand people rendered homeless spent the night under the open sky.
 
The fire originated after an LPG cylinder burst suddenly.
 
Chief Minister Mamata Banerjee went to the spot and consoled the fire victims.