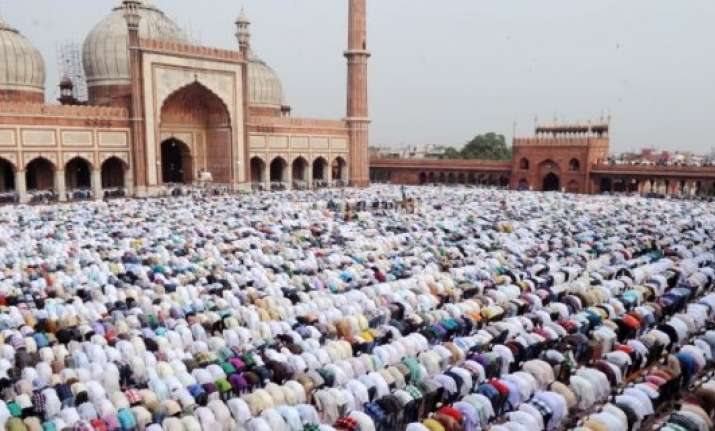 New Delhi: Eid-ul-Azha will be celebrated today with Muslims offering special prayers in Eidgahs and mosques.
Markets across the national capital, especially in the walled city in central and North Delhi will be decked up.
Men and women were seen doing last minute shopping before the festival of sacrifice.
Maulana Mufti Mohammed Mukkaram, Shahi Imam of Fatehpuri Masjid said that the namaz will take place at the mosque today at 8:30 AM.
According to DCP (North) Madhur Verma, under whose jurisdiction some of the major venues like Idgah and Fatehpuri Masjid where lakhs of devotees will offer 'Eid ki namaz' today, said that security has been beefed up in the area and all arrangements are in place for a peaceful celebrations.
Ahead of the festival, Jama Masjid and Meena Bazaar since the last two weeks saw negotiations among the buyer and sellers of animal for sacrifice.
Eid-ul-Azha commemorates the willingness of Prophet Ibrahim to sacrifice his son as an act of obedience to Allah.
Hundreds of goat sellers from neighboring states like Uttar Pradesh, Haryana, Punjab and Rajasthan have been camping in these areas since the past two weeks.