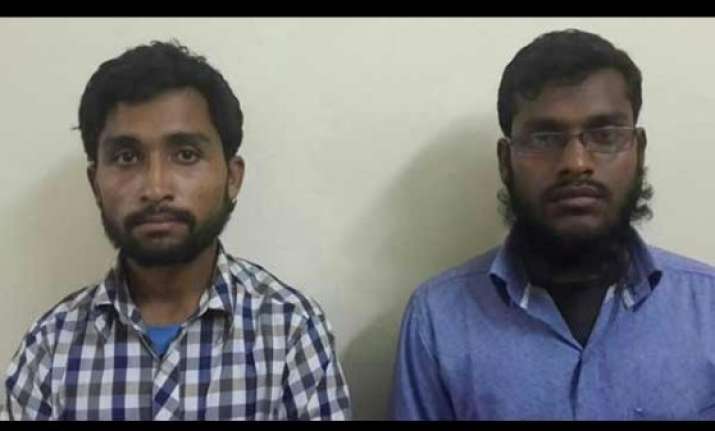 Hyderabad: The Hyderabad Police has arrested two persons for planning to leave for Afghanistan to get training from the Al-Qaeda.
Police said that both the youngsters, hailing from Maharashtra, arrived here to meet their financier who had promised to get them VISA for travel to Afghanistan.
Police recovered 'Jihadi Literature' and literature on explosive manufacturing from their possession, Hyderabad North Zone DCP Jayalakshmi said.
They are identified as Shah Mudassir alias Talha and Shoeb Ahmed Khan alias Pusad Shoeb.
The duo were in touch with Pakistani nationals through Facebook and planning to conduct a blast in Maharashtra, police claimed.
Shah Mudassir, police said, a graduate from MANU, runs a general store in Omerkhed. He is also a member of the banned Islamic student organization Students Islamic Movement of India (SIMI).
The second youth, Shoeb, is an associate of Mansoor Ali Peerbhoy -- Media incharge of Indian Mujahideen, Pune Module.
They also handled multiple accounts on Facebook and other social networking websites, police added.