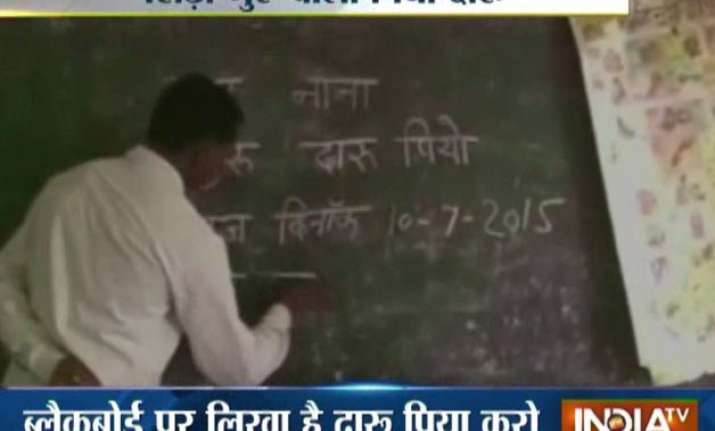 Raipur: In an absurd example of quality of education in government-run primary school in Chhattisgarh, a school teachher was caught teaching D is for 'Daaru' (alcohol) and P is for 'Piyo' (drink).
In a video that was filmed by a local journalist in the Korea district, the teacher Shivbaran is seen writing 'Daaru' and 'Piyo' on the class blackboard and asking students to repeat the words many times over.
He even confessed on camera that he was drunk at the time, and had come to school drunk on many occasions earlier.
When questioned about his style of teaching, Shivbaran said unapologetically, "I also teach them according to syllabus."
However, Shivbaran apologised for being drunk and said he had given drinking long ago. "I admit my mistake I will never come drunk to school and teach students," he said.
The district authorities said it will investigate the matter and will take necessary action against the teacher.
"Being drunk at the work place is against the ideal behavior of a government official especially for a teacher. If this has been done by a teacher then we will investigate and take strict action against him." District collector of Korea Sanjiv Jha said.