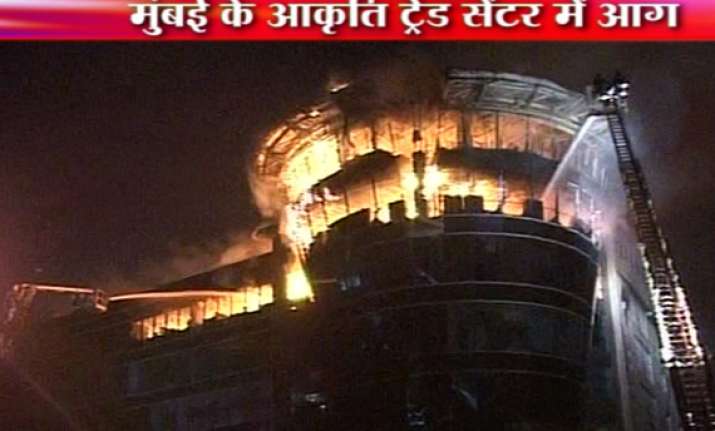 Mumbai, Dec 24 : A big fire engulfed the seven-storeyed Akriti Trade Centre in Mumbai's Andheri MIDA area on Friday night gutting dozens of shops and offices,police said.
 
The fire was first noticed at around 9:15 pm from the sixth floor, and gradually it took the shape of an inferno as the flames devoured the other floors.
 
Flames were first noticed from a window on the sixth floor. The flames spread fast and the glasspanes of the building burst and splinters fell down.  People rushed to take away their cars parked outside to safety.
 
Gradually, the fire spread to three lower floors and the building turned into an inferno.
 
Fire Brigade tenders had a tough time in controlling the fire in the commercial complex, which houses  offices of dozens of software companies.
 
The fire originated from a canteen on the sixth floor, fire brigade officials said.
 
Fifteen fire tenders took nearly five hours to subdue the fire, which took place because of a suspected electric short circuit.